Our Next Whole Day Training Event
BORDERLINE PERSONALITY DISORDER – its symptoms, diagnosis and treatment
Friday 16th November 2018
10am - 4 pm
Guild Of Psychotherapists, 47, Nelson Square, London, SE1 0QA

Cost: £127
(to include all refreshments).
Earlybird rate £97, to be booked by October 16th
Video Recording £57
For more information please email Wendy and Amanda: accordtherapists@gmail.com

Overview:
In the past, BPD (which has recently been re-classified as Emotionally Unstable Personality Disorder or EUPD) was often described as untreatable or treatment-resistant. Recent outcome studies have shown the effectiveness of Schema Therapy for treating BPD and conceptualizing this disorder within the context of complex trauma history. In this one day training event, two psychologists will give you a sound introduction to BPD/EUPD, as well as an in depth exploration of various treatment options. It provides 5 CPD hours.The day will include the following:
An introduction to Borderline Personality Disorder
• Identification of how BPD presents and the specific issues this can pose for therapists
• Explanation of what may affect the "holistic" patient: the circumstances that may surround BPD patients that differ from those with other illnesses because of the effect of the BPD symptoms on relationships.
• Identification of some of the myths surrounding BPD and guidance on how to support the less mythical elements
• Brief discussion of the principals of DBT commonly used to help BPD patients
An exploration of treatment options with specific emphasis on how and why Schema Therapy is successful
• Overview of various psychological treatment approaches
• Managing risk for the patient and self-care for the therapist
• Overview of Schema Therapy Treatment
• How Schema Therapy differs from classic CBT
• How a Schema Therapy formulation and concepts may be helpful even if you practise using a different therapeutic model

Key Speakers: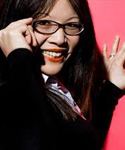 Dr. Audrey Tang
Audrey Tang is a Chartered Psychologist and is the resident psychologist on The Chrissy B Show (Sky191), the UK's only TV programme dedicated to mental health and wellbeing.She is a CPD accredited speaker, trainer, and qualified FIRO-B, DBT and NLP Practitioner. Audrey is the founding Development Coach and Training Consultant with her training consultancy CLICK Training, as well as the author of "The Leader's Guide to Mindfulness" and "Be A Great Manager – Now."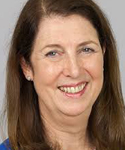 Dr. Astrid Ingham Brooke
Dr Astrid Ingham Brooke is a Chartered Clinical Psychologist who has been practising clinical psychology for over 35 years, in both the public and private sectors in Australia and the UK. Astrid has worked with people presenting with complex and long-term conditions, including Borderline Personality Disorder (BPD). Astrid is an Advanced Level Schema Therapist and Supervisor.